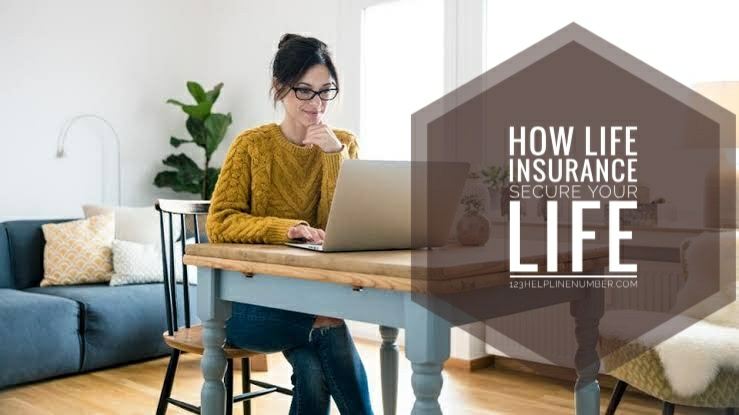 No one can predict the future and possible uncertainty arriving in your life. Life cannot be planned as per your perspective, but you can plan early for life insurance. Insurance assures to be prepared for anything that can happen in the future whether it be illness, hospitalization, retirement, or death. Life is much beyond then investing money, it's about financial protection you are giving your loved ones.
The primary function of life insurance is to keep insured loved ones from unexpected losses, sudden death, or liability. There are different sorts of policies each one serving different purposes and different needs.
How Does Life Insurance Work?
You must choose the insurance policy that matches your needs. If you are married and have a family, a policy promises to cover the smooth upbringing of your child and most importantly their bigger expenses like education, marriage, and others.
Life insurance is an agreement between your insurance company and you. You have to pay premiums or an agreed amount to the insurance company either on a monthly or yearly basis. The insurance policies build cash value as they age. The policies increase their cash value throughout at a fixed rate and you get guaranteed returns with potential cash values. This amount of cash value is returned to policyholder beneficiaries or distributed among them.
How Life Insurance Can Benefit You at Every Stage
1. Income Replacement
Imagine if you have to deal with a medical emergency or bear the expenses when your family's breadwinner passes away. Life insurance is beneficial as it provides life cover in case of any eventuality. Term insurance is one of the cheapest options of live cover. The insured money is paid to the policy holder's family or nominee when he/she expires. Life insurance protects your income and replaces later so you can pay off debt or other major expenses.
2. Investment Benefit
A term plan assures you to pure life cover, while ULIPs, endowments, or money back policies assures that you get comprehensive protection and maturity benefits. With the potential to earn higher returns with ULIPs, endowment, or other plans, it helps you reach higher financial goals within a limited time frame.
3. Loan Protection
The right cover helps your family to overcome debt during a crisis. The right amount of money assured will support your family when they have to pay pending debts.
4. Tax saving
Under section 80C of the Income-tax Act, the premium paid for insurance plans are eligible to claim tax benefits. Also, payout under life insurance policies is managed by different tax rules as per various factors.
Final Words
One of the biggest worries that clutter our minds is what will happen to loved ones when they will pass away. When you buy a life cover, you would wave your worries and protect your family financially.
Life insurance is not one size fits all approach, examine and compare different plans, and pick one right policy for you.