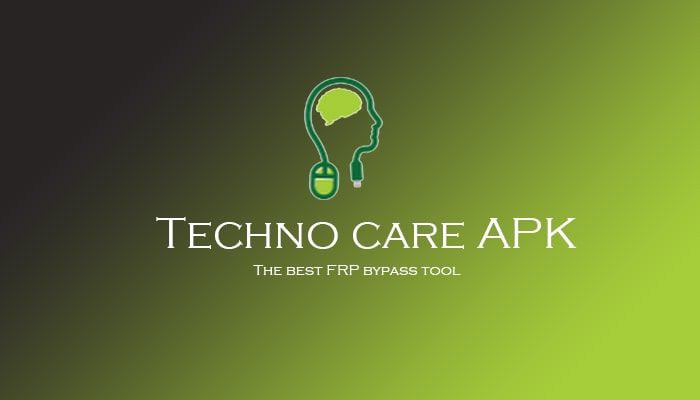 Forgotten passwords and Gmail account are very common things in now a day's busy lives. Because everyone is busy in his/her different activities and due to this forgetting passwords and Gmails become the usual thing. And sometimes it happens when you format your device and it will ask for a Gmail account on the go. So, for this kind of situation, you have to ready for it and today article is totally focused on it. In this article, I am going to introduce an Android application named Technocare. The application is best for bypassing Google FRP and without going to any mobile specialist you can remove Gmail and overwrite new one.
What is Technocare?
Technocare is an Android-based app compatible with the Android operating system currently. The app is best for bypassing the Factory Reset Protection of any Android phones. The app is useful in creating a new Gmail account without opening the old one. So, in this way you can remove FRP of your device without paying any cent. Because when you visit any specialist center then they will charge a heavy amount instead of little smart work. So, work smartly and save you hard-earned money.
Technocare application is popular universally and in some regions, the app is also popular with named Technocare Tricks. And in starting the application is only supports Samsung devices. But day by day it improved Its quality and now it's the latest version which is currently available is support all Android Os phone either is Samsung or any other one. And due to this, the craze of bypassing FRP via the given application is on the peek.
Point Noted Before Running Technocare AKP
The amazing application is currently not part of the Google Play Store, but I hope it will soon on Play Store. So, for downloading it you have surf trusted 3rd party websites and you can also get from our site free of cost.
And if you are installing 3rd party app manually the first time then you have to modify some settings. Go to your device setting and locate the "unknown source" and enable it. After that, you can install the app comfortably.
Features of Technocare Tricks APK
The application possesses lots of quality features but your ease some of the best enlisted below.
On the massive lots of software and apps offer features but they are paid. On the other hand, Technocare is free of cost.
The application is very tiny in size and easily adjust all low ended phones.
Most of FRP unlocking apps looking for root permission. But Technocare APK works with both OS either it is rooted or non-rooted.
And another best thing it doesn't showcase any advertisement ads.
It will never harm the device and its data. Instead of it harm it will guard user data from formatting.
You can bypass all Android operating system along with Samsung.
The app main interface is very user-friendly and responsive.
No registration is mandatory, without accessing any login you can use the app.
You will never face any geographical restrictions.
The latest update is fixed with all previous bugs.
And much more.
Download with Fast Server: Technocare APK file
Final Verdict
Must download Technocare Tricks APK file latest version on your Android phones and tabs, because you faced FRP problems anytime, anywhere. I hope you will like our review and if yes then appreciate our review by sharing on social media or with friends. And for any useful suggestion, you can post a comment below.